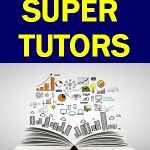 Super Tutors
About the Company
Every Year, We Help Over 20,000 Satisfied Students To Quickly Score Significantly Higher Marks. Since 2005
It Is The Quality Of The Tutors That Determine How Much Your Grades Will Improve
We are the only tuition agency in Singapore that hires former MOE teachers from top schools, as our tuition coordinators.
We do so because only properly-trained MOE teachers can understand what students truly need from their home tutors in order to study crucial content that determines if they will pass or score distinctions for their subjects.
Choose from over 29,000 MOE teachers, tutors with PhD's/Master's/Bachelor's degrees, or high-achieving university undergraduates. They each specialize in the subject that you are seeking tuition in.
Tuition matching is FREE, and you pay only for lessons that were conducted.
Since 2005, Super Tutors has established a reputation for being trustworthy, honest and professional.
All of our tuition coordinators are NIE-trained and had taught at MOE schools. We are very familiar with the latest exam requirements and changes in the syllabus.
Our team of tutors and tuition coordinators respect our clients' choices, preferences and decisions, and listen attentively to their requests.
We show profiles of experienced tuition teachers to clients only if the tutor has proven abilities to deliver improved grades.
Each of our tutors has between 2 to over 30 years of accomplished tutoring experience.
Super Tutors has significant first-hand experience guiding our tutors in identifying and implementing teaching methods that work. Our tuition teachers harness the most effective and practical study methods that are necessary and vital for students in primary school, secondary school and junior college, so that their students can succeed.
Because of our expertise and large team of qualified tutors, we guarantee that we can match you with experienced and accomplished tuition teachers after you contact us with your requirements.
Most Professional Tuition Agency
Super Tutors is the leading home tuition agency in Singapore.
We help students find top-performing tutors who have proven abilities to quickly mentor their students achieve 10 to 20 more marks in their important exams.
We have Singapore's best team of elite home tutors for 1-to-1 private tuition.
Tutors' hourly rates range from $30/hr (experienced undergraduates) to $110/hr (Heads of Departments at MOE schools, teachers at leading MOE schools and junior colleges). These rates are set by our tuition teachers, and vary according to the tutor's proven abilities to enhance their students' grades, and their own academic qualifications.
Super Tutors has attracted Singapore's best and most qualified tutors because we share a common goal – to help students succeed.
Super Tutors has 29,000 competent and experienced tutors that can provide you with specialist guidance to prepare for homework, major school exams, the PSLE, GCE O Levels and GCE A Levels.
We have experts that are not only very familiar with the latest MOE syllabus, but also excel at including fun and interactivity into lessons, to stimulate interest and encourage self-motivated learning.
---
Register at Super Tutors. Tutors who register at both 

Super Tutors

and Tuition Assignments have a 90% chance of getting an assignment within the first week!
Please also note that Super Tutors does not post all of its assignments here which is why we also recommend tutors to apply on Super Tutors website itself 🙂