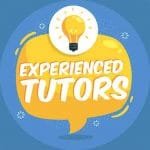 Experienced Tutors
About the Company
The Most Respected Private Tutor Agency In Singapore
52,000 Experienced And Qualified Private Tutors
MOE Current/Former Teachers, PhD/University Professors, Dependable And Committed Graduated/Undergraduate Private Tutors
Choose From 52,000 Professional Tutors
Select from over 52,000 tutors who have between 2 to 30 years of professional tutoring experience

MOE Current/Former Teachers, PhD/University Professors, Dependable And Committed Graduated/Undergraduate tutors

Proven Track Records Of Quickly Improving Grades, according to the students they taught. Latest MOE syllabus and exam requirements

Clear explanations by patient and competent home tuition teachers

Choose from 4 to 10 tuition teacher profiles within 24 hours after you tell us what you want in your ideal private tutor

Master that difficult chapter. Learn important skills from our reliable and accomplished home tutors how you can accurately remember important information, and how to correctly answer tricky and demanding application questions, accurately read what the exam question requires you to do, and meticulously check your answers

Whether you are in the high-ability class, or need to improve from any of your current grades, we have expert tuition teachers who can quickly identify your challenges and help boost your grades

Get maximum value out of every private tuition lesson
Select From Over 52,000 Private Tutors Who Have Between 2 To 30 Years Of Tuition Experience. Proven Track Records
Learn important skills to accurately remember important information, and how to correctly answer demanding application questions

Master that difficult chapter, and proudly show your new and improved grades to your parents and friends
Choose From 4 To 10 Qualified And Experienced Private Tutor Profiles Within 24 Hours After You Tell Us What You Want In Your Ideal Home Tutor
Whether you are in the high-ability class, or need to improve from any of your current grades, we have expert home tutors who can quickly identify your challenges

Learn from our reliable and accomplished private tuition teachers how you can correctly answer the tricky application questions, accurately read what the exam question requires you to do, and meticulously check your answers
Get Maximum Value Out Of Every Tuition Lesson
Intensive syllabus revision for all your exams

Complete your homework while understanding the answers that you are required to submit to your school teacher

Never be late for your assignments

Start scoring your A today
Clear Explanations
Patient Clarification Of Each Chapter In Your Syllabus
Maintain Your High Ranking In Class
Students From The Top Schools Hire Our Private Tutors With First Class Honours, PhD's or Master's Degrees To Help Them Maintain Strong A's
Improve Grades
Everyone Has Subjects They Are Weak And Strong With. Hire Reliable Home Tutors So That You Have Stronger Passes For Every Exam
---
Reviews
My grades were below the average that my classmates were scoring all of last year. I wasn't able to understand what my school teacher was going through. Now that I have a good tutor, I scored my first B. I think it's possible to get an A for my O Levels.
Indra was doing OK for all my subjects, except for the Tamil language. We speak English at home, so it's been difficult to be fluent verbally, or in essays/comprehension. Mr Thilainathan was very engaging, and Indra managed to get an A at PSLE. It was hard work, but it helps to have an excellent guide.
My brother is studying Engineering at NUS, and I'd like to be accepted at NUS too. Been scoring A's for the crucial subjects. Except for Physics. Mr Chew has a PhD in Physics, and helped me understand how to answer the difficult application questions. I'm getting A's in Physics recently.
Yanling enjoys her English classes in school, but her grades have been disappointing even though she works hard in her homework. I think she might have picked up the wrong study skills. Ms Teo is very bubbly and is a former MOE teacher who taught at a "branded" school. I am so glad that Yanling writes better essays, and is able to analyze what the comprehension questions really require her to answer.
The Maths syllabus was stressing me out. After I scored 40+, my parents decided that I need a good tutor to help me. Ms Uma was very patient when explaining each A-Math and E-Math chapters. I am very happy that I have been scoring B's in all my exams now.
---
Register at Experienced Tutors. Tutors who register at both Experienced Tutors and Tuition Assignments have a 90% chance of getting an assignment within the first week!
Please also note that Experienced Tutors does not post all of its assignments here which is why we also recommend tutors to apply on Experienced Tutors website itself 🙂
Company Video