Latest Tuition Assignments
Hello, I am Victoria Lim, PhD – Education in Science, Technology, Engineering and Mathematics.
I lead a team of tuition consultants and coordinators – many of whom are former MOE teachers – at Tuition Assignments Singapore.
Our 57,000 experienced home tuition teachers are MOE teachers, and graduated/undergraduate tutors.
They each have between 2 to over 30 years of tutoring/teaching track record of helping students' grades improve.
About 20% of our tutors have PhD's or Master's degrees in the subject that they are teaching.
How to register as a Tutor for Tuition Assignments in Singapore
It takes just 5 minutes to register as a tutor. As soon as today, you can start receiving the most and best home tuition assignments in Singapore.
Look out for an email, sms or Whatsapp message from us. We will contact you if you are eligible for any of our many home tutor assignments. Be sure you check your email spam folder, just in case. After the client has selected your application for the assignment, we will contact you through WhatsApp. 
Once you are contacted by our tuition coordinators, please confirm the date and time of your lessons. Your first lesson can start as early as tomorrow!
Registration form for tuition assignments
Over 57,000+ tutors have registered with us:
MOE teachers/experienced tutors with PhD/Master's/Bachelor's/university undergraduates
Singapore's best tutor rates - how tuition rates are calculated
Our private tutor matching service is free, and parents only need to pay monthly tuition charges for lessons that had been conducted.
Tutors in Singapore quote their own hourly rates. 
In general, the rates are based on their years of private tutoring experience, their academic qualifications, and their abilities/confidence to help their students' grades improve.
The tuition industry is very competitive and transparent.
Parents are aware that when their budget is below the market's average rate, the better-qualified tutors are not likely to apply for the assignment.
The figures below are the typical range of rates quoted by experienced tutors with good track records.
Tuition Assignments Singapore represents only university undergraduates, graduates, MOE teachers and university lecturers
Victoria Lim, PhD - Education in Science, Technology, Engineering and Mathematics
Senior Consultant, Tuition Assignments Singapore
Register with us as a private tutor!
Tuition Assignments Telegram Channels
When you sign up on Telegram, you will get faster notifications of the latest assignments from the 25 tuition agencies that our outreach department represents.
We have Telegram channels for specific subjects and for all assignments.
Tuition Assignments Social Media
Do follow us on all our social media to be kept up to date with all of the latest Tuition Assignments!
Over 57,000+ tutors have registered with Tuition Assignments Singapore!
How do I register as a Tutor so that I can receive many Tuition Assignments?
It is very easy to register as a tutor with Tuition Assignments.
All you need to do is to go to our maps or press the "Assignment Button" to look at over 100 of our daily tuition assignments and choose whichever tuition assignment you would like to apply for.
When you click the link to apply for the assignment, you will be brought to the specific agency to register for the assignment. It's as simple as that!
Start Tuition Assignments Today
Primary School Tuition | Secondary School Tuition | Junior College Tuition | PSLE Tuition | SEC Tuition | GCE A Level Tuition
MATH-RELATED SUBJECTS
Mathematics Tuition
Elementary Mathematics Tuition
Additional Mathematics Tuition
Principles of Accounting Tuition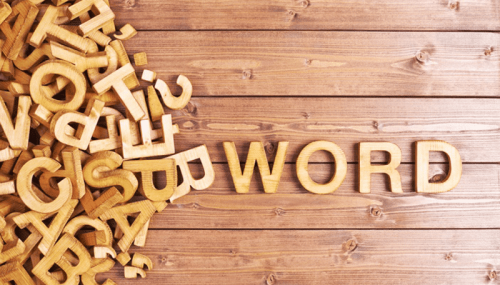 LANGUAGE SUBJECTS
English Tuition
Chinese Tuition
General Paper Tuition
Malay Tuition
Tamil Tuition
Literature Tuition
HUMANITIES SUBJECTS
Economics Tuition
History Tuition
Geography Tuition
Social Studies Tuition
SCIENCE SUBJECTS
Science Tuition
Physics Tuition 
Chemistry Tuition
Biology Tuition
Tuition Assignments Singapore has a team of highly qualified tutors who specialize in tutoring Polytechnic-level and University-Level students