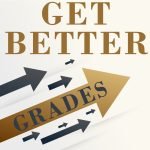 Get Better Grades
About the Company
31,000 Experienced & Qualified Tuition Teachers
Proven Track Records. Good Reviews. Committed
The Best Home Tutor Team In Singapore
Hire Effective Home Tuition Teacher –
Get Better Grades
– Request Now, Achieve Higher Scores Sooner
– Receive A List Of 4 To 10 Profiles Of Experienced Tutors ASAP
– Qualified, Dedicated & Professional Tuition Teachers, Good Reviews By Parents & Students
– Singapore's Biggest Team Of 31,000 Private Tutors – MOE Teachers, Graduated/Undergraduate Tutors With Bachelor's, Master's, PhD In The Subject They Teach
– In-Person/Face-To-Face, Online
– Results Guaranteed
31,000+
Experienced Home Tutors
Largest active tutor database in Singapore to suit your requirements
100% Free
Service And Best Tuition Rates
$0 agent fees involved; the most reasonable hourly tuition rates
7 Days A Week
Quality Customer Service
Responsive quality customer service from our friendly tuition coordinators
Experienced
Professional Tuition Teachers
Our strict shortlisting process ensures only the top list of tutors make it to you, guaranteed!
Home Tuition Rates
Our Home Tuition Rates Are Constantly Updated In Real-Time, And Are Based On Rates Quoted By Good Home
Tutors In Singapore. These Market Rates Are Derived From 45,000+ Monthly Tuition Assignment Applications
From Our Pool Of 31,000+ Active Private Tutors
Get Better Grades Has Helped Student's Gain 5 To 30 Marks In Important Exams
You Too Can Now Experience The Same Success That They Had Achieved
Hire A Professional, Friendly Home Tuition Teacher – Enhance Your Strengths, Reduce Your Weaknesses
The Benefits Of Private Tuition By Get Better Grades
Clarify All Questions & Confusing Content
Learn At Your Own Pace
1-to-1 Attention By Expert Tutors
Customised Notes & Materials
Exam Strategies & Tips
Score Well For Exams, Tests & Projects
Submit Your Homework On Time
Less Stress, More Fun
Savings In Travelling Time & Cost
Learn In A Safe & Comfortable Environment
Get Better Grades. Choose From 31,000 Qualified 1-2-1 Home Tuition Teachers
Proven Results
Each of our recommended tutors have successful abilities to quickly improve students' results
Committed Star Tutors
We provide only professional tutors. No frequent class cancellation or absence. Dedicated to deliver
Achieve Fast Progress Toward Your Grade Targets. Starting Today
Our students receive professional and competent guidance. You will learn how to understand what the exam question actually requires you to do, so that can solve the problems and give the correct answers.
Our tutors provide practical advice and tips that help students understand each concept in the shortest time and in clearest way.
Find Experienced Tutors For Tuition On The Same Day
Huge database of MOE teachers, tutors with Bachelor's, Master's, or PhD. Get tutors urgently, today
Latest MOE Syllabus
Our tutors are thoroughly familiar with the latest changes in the MOE syllabus, and with the newest exam requirements. Only the best home tuition teachers in Singapore will be recommended to you
All Subjects And All Levels
We have accomplished tutors for English, Maths, Science, Chinese Language, General Paper, Economics, History, Geography, Social Studies, Tamil Language, Malay Language, Literature, Accounting etc for home tuition at primary school, secondary school and junior college levels.
Steven's P5 classmates were scoring well, and he was having a lot of difficulty in catching up. His teacher told me how worried he was because Steven was easily distracted and wasn't interested in Science or Math. We hired Mr Lim and Ms Chan from Get Better Grades. The both of them have Master's degrees from NUS and NTU respectively. They are firm yet friendly. Steven's grades improved from C's to mainly B's and some A's. He scored AL2 and AL1 for Science and Math for his PSLE.
Yang Jie did not want to take tuition because the previous tutors did not know how to teach properly. She even almost failed because one of them taught her the wrong info. We were worried about her Sec 3 results because we need her to prepare correctly for her O Levels. Teacher Barry from Get Better Grades is very patient and knowledgeable. He saw how stressed Yang Jie was, and taught her step-by-step how to understand and analyze Physics content. We are so glad she got an A for her O Levels
Company Video