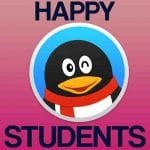 Happy Students
About the Company
Singapore's Best Experienced Tuition Teachers
Results Are Forever.
Make Sure They Are Good.
Your Eventual And Ultimate Goal Is To Be Accepted By The University And Course Of Your Choice
37,000 Qualified And Experienced Tuition Teachers Are Ready To Help
If you are 10 to 20% behind in the syllabus by CA1, now would be a good time to hire a professional tutor so that by SA1 or CA2, you would have caught up or even completed this year's syllabus.




This gives you enough time to revise and practice the more challenging and demanding questions.




Your A for each of your subjects will then be assured and practically guaranteed.
---
We Have Over 20+ Professional Tuition Coordinators
Every subject team is led by a former senior MOE teacher.




Each of our tuition coordinators has at least 4 years of tuition matching experience.




We can understand your tutoring needs. Immediately.
Tutor Profiles Within 24 hours.
Your assignment is URGENT.




We have over 37,000 highly qualified private tutors.




It's easy for us to show you profiles of experienced tuition teachers with solid track records of improving grades.




All tutors go through at least 3 rounds of careful screening before we show their profiles to you.
100% Success Rate.
We are experts in tutor matching, and our 1-to-1 home tutors are experts in the subjects they teach.




Our clients are always justifiably confident that they can easily hire the best tutors in Singapore.




At affordable and reasonable hourly rates. No tuition agency fees.
Exams will be a huge struggle once you fall behind in the syllabus
Before you let that happen, you MUST catch up and be thoroughly familiar with the breadth and depth that is required during your exams
Transform your understanding of the complex syllabus
Make sure that what you are studying now is actually really aligned to the MOE exam requirements
The wrong study skills will erode your ability to answer the questions the way that the exam marker expects you to, in order to score that A – especially when your classmates, schoolmates or students from other schools are able to give those correct answers
1. Each Tutor Has 2 to Over 30 Years Of Teaching Experience
MOE Teachers, PhD, Master's, Experienced Undergraduates, Graduated Tutors.




The 4 to 10 tutor profiles we show you have been carefully shortlisted for relevant tutoring experience.
2. Competent Tuition Teachers
We accept tutor applications only if they have scored A's in the subject(s) they teach. So that our students will be taught the correct content.
3. Reliable Study Methods, So That Your Grades Will Quickly Improve
Our clients have no time to lose. Our tutors teach only proven techniques using the latest MOE syllabus, so that we can help your grades improve within 4 lessons.
4. Latest MOE Syllabus & Exam Requirements
We are focused on what is relevant and important for you to quickly understand what you really need to know, to thoroughly prepare.




Getting that A is not elusive. It is achievable.
I was struggling with General Paper because the way I analyzed the content was very different from what my teachers wanted. Worse, when 2 different teachers marked my answers for General Paper, I scored well with one teacher and not-so-well at all with the other teacher. Mr Gan has a Bachelor's in Law from NUS, and taught my how to frame my arguments clearly and accurately. Got my A for General Paper.
Both my sons hate doing their homework. It was almost impossible to get them to sit down to revise for their exams. I hired Mr Ismail, and he is able to get them interested in Science. He has so many interesting stories to tell them. Within 2 months, my P4 and P5 boys went from C and D, to B and C. And they are less resistant to knowing about Science now.
Madam Alfida – Hired tutors from Happy Students Singapore
Primary School in Eastern Singapore
I started preparing for the PSLE during the holidays before P6 started. The stress was really bad, and my mum was very worried. She found Ms Yeo, who specializes in teaching P6 Math. I scored A*, and am so glad that I was accepted into the Integrated Programme!
---
Register at Happy Students. Tutors who register at both Happy Students and Tuition Assignments have a 90% chance of getting an assignment within the first week!
Please also note that Happy Students does not post all of its assignments here which is why we also recommend tutors to apply on Happy Students website itself 🙂
Company Video
Print Company