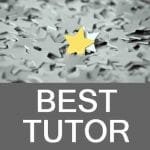 Best Tutor
About the Company
The Right Tutor Makes A Big Difference
85% of our students achieved improvements of at least 1 grade, within 6 weeks after tuition started
Latest MOE Syllabus & Exam Marking Schemes
Everyone Can Do Well In their Exams
Catch The Problem Early, And Boost Your Grades Now
Start Effective Tuition Tomorrow
Choose From 33,000 Of Singapore's Most Qualified And Experienced Home Tutors
Hire Singapore's

Best Tutor

now
---
Only successful private tutors are accepted into our team
Our objective is to professionalize the tuition industry in Singapore
Annually, Best Tutor helps over 20,000 students achieve their A-grades, and to be accepted into their choice of Gifted Education Programme, Integrated Programme, International Baccalaureate Programme, Express Stream, Polytechnic, Junior College and University courses
We have Singapore's strongest team of qualified high-performing tutors, ranging from current teachers at MOE schools, reliable undergraduate tutors, to PhD-tutors
Bring in reliable tutors because you know that when your child says "I don't care", he really means "I am too scared to care because then I might fail."

Best Tutor will identify professional and effective tutors who are patient, caring and make the sincere efforts to help their student

If you are a student whose parents and teachers are often complaining that you are not putting in enough effort into your work, hiring qualified tutors will help you know if your student methods and exam skills are correct
Choose Your Ideal Private Tutors Today
Just let us know your expectations.Within 12 hours, we will show you tutor profiles that best suit your requirements
Singapore's best tutors want to join our team because we are careful when matching their professional skills with students' aspirations
Since 2006, we have established a broad and deep network of specialist and effective home tutors in all the academic levels and subjects
7 out of 10 of our students are recommended by current students and parents
You probably found us because your relative, friend or school teacher told you about our reliable tutors
Our clients include parents who are:
Principals and teachers at MOE schools

University lecturers

Professionals (lawyers, doctors, accountants)

Public sector executives

SME owners
33,000 Qualified Tutors Are Ready To Start Tuition This Week
Just let us know your expectations

Within 12 hours, we will show you 4 to 10 profiles of highly qualified tutors that best suit your requirements

Most importantly, we meticulously assess our tutors' academic background, motivation and reliability
AFFORDABLE, FAIR TUTOR RATES
Our tuition assignments suit all budgets, across Singapore

Tutor matching is free. You pay only for the lesson(s) conducted
We believe in delivering on each and every promise

Your tuition needs will always be our top priority, and we want you to have the best tuition experience from our private tutor

If for any reason we feel that we are not able to fulfill the assignment, we will tell you

This will enable you to spend your time more fruitfully
THE RIGHT TUTOR MAKES A BIG DIFFERENCE
Our professional tuition coordinators know exactly how to shortlist the most qualified tutors who can help your grades improve

Even A-scoring students have days when they feel totally lost or weak in a certain topic

Our carefully-chosen tutors can explain everything from scratch and customize their lessons based on your pace
Two Things That We Won't Do
No Automated Tutor Matching
Parents tell us that computer matching does not result in identifying suitable tutors that their children need

Careful manual matches made by experienced tuition advisors work much more effectively

We are sure that you agree

The best way to find effective home tutors is through live interviews to assess the tutors' track records, and their own academic achievements
We Do Not Sell Our Tutor and Client Database
Many online tuition agencies rent their tutor and client database to anyone willing to pay $75 a month

Your privacy is important to us, and we do not have programmes that allow "licensees" or "subscribers"
---
Register at Best Tutor. Tutors who register at both Best Tutor and Tuition Assignments have a 90% chance of getting an assignment within the first week!
Please also note that Best Tutor does not post all of its assignments here which is why we also recommend tutors to apply on Best Tutor website itself 🙂
Company Video