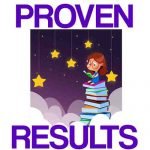 Proven Results
About the Company
Exam Questions Are Getting More Tricky And Difficult
Your exam markers instantly know if you are bluffing and rambling, and we will teach you how to stay focused when you write your answers.
---
Using the correct application skills – and not just giving simplistic "almost-enough answers" –  can determine if you will pass, fail or earn a distinction.
Answering each question definitely requires careful and spontaneous thought, planning, and organization.
You are required by the MOE to give a precise, relevant, and logical argument that the fussy exam marker will find acceptable. No matter how easy or difficult the exam question is.
LEARN FROM EXPERTS EXACTLY HOW TO GIVE ACCURATE ANSWERS
INTENSIVE AND CORRECT PREPARATION FOR EXAMS
Choose from 29,000 qualified and experienced home tuition teachers.
Select accomplished private tutors who are MOE current/former teachers, PhD-tutors, experienced graduated/undergraduate/Master's-qualified.
They each have between 2 to over 30 years of proven track records of helping their students achieve higher grades, according to the feedback from parents and students.
Your tuition teacher will teach you how to recall memorized information, organize knowledge, apply theory to routine as well as challenging questions, how to refine your analytical skills when evaluating what the exam question REALLY wants you to answer, and write on-point logical and integrated answers.
Evolve your higher-order thinking skills so that you are able to calmly answer questions that are more difficult than you are accustomed with.
Pace yourself when answering each of the exam questions so that you know which are the important words and content in your answers that will be quick and/or easy, and which parts will require more time and thought.
You will learn to recognize which types of questions will take longer than others, and which answers require you to check more carefully for careless mistakes.
Importantly, you will properly organize your thoughts before you begin to answer any questions.
Hire Singapore's Most Qualified Tutors
The Results Of Each Of Your CA's, SA's And National Exams Determine The Next Class, School/Junior College/Polytechnic/University That You Are Accepted Into
Chemistry Tutor With Proven Results Profile
Ms BW has 5 years of Chemistry tuition experience. She has a Master's in Chemical and Biomolecular Engineering from NTU. Her Bachelor's in Chemistry was from NTU (2nd Upper Class Honours). Ms BW was an MOE contract teacher for 3 years. Her private tuition students attended Juying Secondary School, Deyi Secondary School, Raffles Girls' School (Secondary) Integrated Programme, Singapore Chinese Girls' Secondary School Integrated Programme, Eunoia Junior College, and Hwa Chong Institution.
Science Tutor With Proven Results Profile
Mr MNL has 7 years of Science tuition experience. He has a Master's in Biophysics from Harvard University. His Bachelor's in Biomedical Engineering was from NUS (First Class Honours). His home tuition students attended St Margaret's Secondary School, Presbyterian High School, Methodist Girls' School (Secondary), Hai Sing Catholic School, Catholic High School, and Anglo-Chinese School (Barker Road).
Accounting Tutor With Proven Results Profile
Ms SGF has 16 years of Principles of Accounting tuition experience. She has a PhD in Strategy and Policy from NUS. Her Bachelor's in Accountancy (First Class Honours) was from NTU. Ms SGF's private tuition students attended Jurong Pioneer Junior College, Raffles Institution, Victoria Junior College, Hwa Chong Institution, Tampines Meridian Junior College, and Anglo-Chinese Junior College.
---
Register at Proven Results. Tutors who register at both Proven Results and Tuition Assignments have a 90% chance of getting an assignment within the first week!
Please also note that Proven Results does not post all of its assignments here which is why we also recommend tutors to apply on Proven Results website itself 🙂 Happy tutoring together with Tuition Assignments!
Company Video