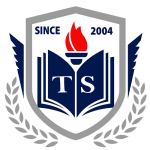 Tuition Singapore
About the Company
Tuition Singapore Has over 32,000+ registered and experienced tutors.
We are always looking for more tutors as we never want to stop getting better and better tutors for our students. As such we hope to work well together with every Tutor and Client.
---
Profile of Chemistry tutor
Mr CY is a current MOE Chemistry teacher. He has 10 years of Chemistry teaching experience, and 8 years of Chemistry private tuition experience. Mr CY graduated from NUS, majoring in Applied Chemistry (First Class Honours). His home tuition students attended Kuo Chuan Presbyterian Secondary School, NUS High School of Mathematics and Science, Meridian Junior College, Serangoon Junior College, and Catholic Junior College.
---
Register at Tuition Singapore. Tutors who register at both Tuition Singapore and Tuition Assignments have a 90% chance of getting an assignment within the first week!
Please also note that Tuition Singapore does not post all of its assignments here which is why we also recommend tutors to apply on Tuition Singapore website itself 🙂
Company Video