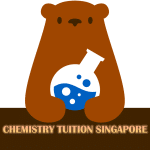 Chemistry Tuition Singapore
About the Company
We understand the intense pressure you are facing in Chemistry. Our tutors have a proven track record to help you gain Chemistry marks within 3 months
(Lots of good reviews, positive feedback, and parent/student recommendations.)
Well-Structured Lessons And Notes That Even Your School Teachers Will Be Jealous Of!
In a typical school or junior college, notes for the various topics are usually prepared by a few teachers. This might make it difficult for students to see the connections across topics.
Tutors from Chemistry Tuition Singapore provide concise notes capturing the essence of each topic, and the content throughout the syllabus is cross-referenced.
Besides quality notes, you are given practice questions of varying levels of difficulty to scaffold your learning in order to build up mastery and confidence in each topic.
A series of assessments quizes would be given and reviewed prior to major examinations to prepare you well for your school, promotional, preliminary and national examinations.
The revision questions are carefully organized according to topics covered for each examination and most importantly, to expose you to the multiple possibilities of questions even within the same topic. 
The level of preparation that we put in place for our students would put them in good stead to handle the increasing demands of the O/A/IB Examinations, so that you can calmly excel in learning Chemistry, and gain valuable marks. 
Quickly, and consistently.
11,000 Experienced & Qualified Tutors Who Specialize In ONLY Chemistry
Choose from current/ex-MOE teachers, tutors with PhD/Master's in Chemistry, graduated/undergraduate Chemistry tuition teachers.
They have between 2 to over 30 years of teaching/tutoring experience.
All of the tutors whose profiles we will show you have scored A for their own Chemistry exams. 
They also have proven track records of helping their students' grades improve. Their teaching methods work.
Learning is a factual and emotional experience. Sometimes, we are overly focused on achieving the learning outcome (better grades, of course!) but not the methods that will get us there. 
We are confident that all students can score exceptional grades at Chemistry – our performance history proves it.
Once you have the right mentor – and you can choose from over 11,000 expert tutors from Chemistry Tuition Singapore – you will learn the correct methods to understand and apply the knowledge that you need in order to score 5 to 15 marks more, within 3 months. 
Students learn well only if they find meaning in what they are doing. 
We will show you that Chemistry can be interesting, and beneficial to your cumulative O Level and A Level grades.
Exam-Oriented Tuition. Revision, Clear Explanations, Practice How To Answer Application Questions
The new Chemistry  curriculum framework expects you to be able to appreciate the connections between the concepts in the core concepts of Matter, Structure and Properties, and Transformation, and to apply these to the study of different chemical systems when you answer your exam questions.
The MOE requires that the learning of Chemistry at O and A Level is based on a holistic approach. It is no longer via the traditional approach of classifying topics into Physical, Inorganic and Organic Chemistry. 
With this change in syllabus and exam requirement/emphasis, it is important that you are well-equipped with the necessary knowledge and skills in handling higher order questions in examinations. 
Your tutor from Chemistry Tuition Singapore can compile topical questions of varying difficulty levels from schools' preliminary examinations and past year O/A and IB examination papers with the aim of stretching your understanding of the core concepts, so that you are prepared and able to confidently and correctly answer the exam questions that give you the most marks. 
Tutors from Chemistry Tuition Singapore will help you have outstanding Chemistry exam results.
Since 2012, Chemistry Tuition Singapore Has Helped Students Achieve The Outstanding Results They Deserve. Now It's Your Turn!
The latest revised Chemistry syllabus is designed to place less emphasis on factual material – you are now required to pay more attention to the understanding and application of scientific concepts and principles. 
This approach has been adopted in recognition of the need for students to develop skills that will be of long term value in an increasingly rapidly changing and technological world – rather than focusing on large quantities of factual material which may have only short term relevance.
Tutors from Chemistry Tuition Singapore are familiar with the current syllabus and exam focus.
We can guide you in:
– Avoiding common and careless mistakes
– Having a clearer understanding of what is truly required when you answer difficult/"easy" questions
– Remembering and cross-referencing complicated content that is likely to be asked in school and national exams
– Accurately analyze what the exam question really wants you to do. This is important – if you read the question wrongly, the answer that you give will be wrong.
Learn Chemistry correctly and confidently.
Great Track Records & Proven Results – 97.6% Of Our Students Achieved Higher Grades
Score distinctions and better grades in Chemistry with experienced tutors from Chemistry Tuition Singapore.
Over 91% of our students achieve A or B for their GCE O Level or GCE A Level exams.
Dependable home tutors from Chemistry Tuition Singapore deliver steady increases in grades and mastery of the Chemistry syllabus.  
We know that answering skills are equally as important as being able to understand the concepts.
Private tutors from Chemistry Tuition Singapore teach trustworthy methods to interpret and answer the questions effectively and efficiently, given the time constraints in exam conditions.
We want you to enjoy learning, and to enjoy your Chemistry grades.
---
Please also note that Chemistry Tuition Singapore does not post all of its assignments here which is why we also recommend tutors to apply on the Chemistry Tuition Singapore
 

website itself 🙂
Company Video